Top 5 Hot Tub Buying Mistakes and How to Avoid Them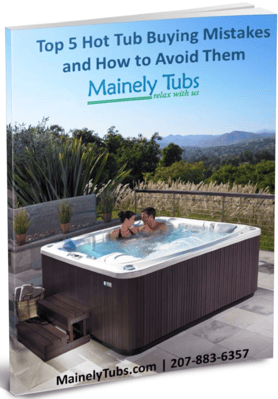 What you'll find inside:
- Upfront cost vs. lifetime cost of ownership
- Sanitization systems & watercare considerations
- Maintenance & after-sales support
- Much more!
Hot tubs are an investment in your health, happiness, and recreation. Coming from the experts, there is a lot to know about hot tubs. Look at our guide to learn what it is that you should avoid when considering a hot tub!
If you have any questions, please feel free to email us at customersupport@mainelytubs.com.